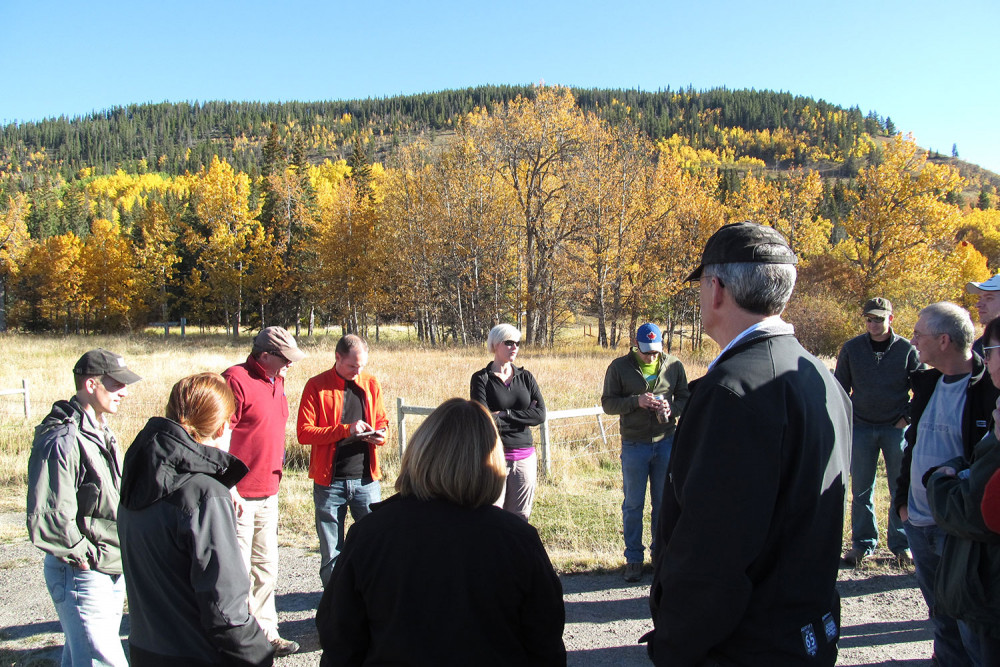 Mission
FGrOW serves its members by providing access to better forest growth data and knowledge, and to tools that support forest management decision-making. FGrOW facilitates collaboration, seeks partnerships, identifies efficiencies for its members, and pursues alternative funding sources to advance member-defined priorities.
Vision
FGrOW is the leader in cooperative growth and yield research, model development and data management in western Canada.  FGrOW drives the advancement of the science of forest growth and provides information to support policy development and changes in forestry practices.
Goals
1) Improve practice through the development of best practices and tools.
Develop minimum standards and recommended best practices for sampling programs and data collection.
Support forest growth model development.
Support the development of tools that will accurately reflect forest growth in natural and managed stands under a range of conditions and in response to management activities.
Help members realize investments in silviculture and tree improvement by ensuring that growth response is accurately reflected in approved growth models.
Assist in production of guidelines for growth and yield plan and yield curve development or other practices of interest to members.
Current Initiatives: MGM (UofA), FRIPSY, GYPSY (GOA), Support for G&Y Model Development
2) Facilitate discussion among members on forest management practices related to growth and yield policy and provide input on growth and yield policy.
Strike working groups to develop recommendations for addressing identified areas of concern to members.
Provide technical review of proposed policy changes when invited by government or other agencies.
Engage members in discussions that encourage collaboration.
Current Initiatives: Cutblock Inventory Classification Subcommittee, Development of Guidelines for Implementing PGYI within a Growth and Yield Plan, Liaise with Alberta Forest Products Association (AFPA)
3) Provide a venue for members to collectively prioritize, pursue and implement forest growth research and related analysis.
Identify existing gaps and emerging topics and their linkages to the science of forest growth.
Develop and support proposals for external funding (e.g. FRIAA open funds).
Support the implementation of projects that receive funding, including publication of results in peer reviewed journals.
Current Initiatives: Annual review of research priorities, ad hoc proposal development workshops, Expanded Climate Change Adaptation Testing, Mortality Project, Understory Protection Project, Realized Gain Trials, Site Index Estimation Project
FGrOW_2016_07_Mission Vision Goals.pdf